In 2022 God used Reach World Mission in Guatemala to reach an estimated 30,000 people with the Gospel, health resources, food packets, prayer, Bible training, encouragement, teachings and resources. We are excited to keep reaching out as God continues opening doors for us in 2023!
Thank you for your support, encouragement and prayers that help us continue reaching out with the love and Word of God in Guatemala and beyond.
In 2022 your support and God's grace
allowed us to…
…deliver about 18,000 physical Bible workbooks for kids;
These physical books were printed in Guatemala and the USA but have been distributed to Guatemala, Mexico, the USA, and part of South America. These books teach Bible principles in easy to understand Bible stories packed with God's truth and fun illustrations that help churches and ministries disciple kids.  In 2022 we printed over 30,000 copies of the Adventure in the Bible resources and they are ready for delivery across Guatemala!
…lead 14 in-person workshops to train 179 nationals
to disciple and minister to kids in 21 churches;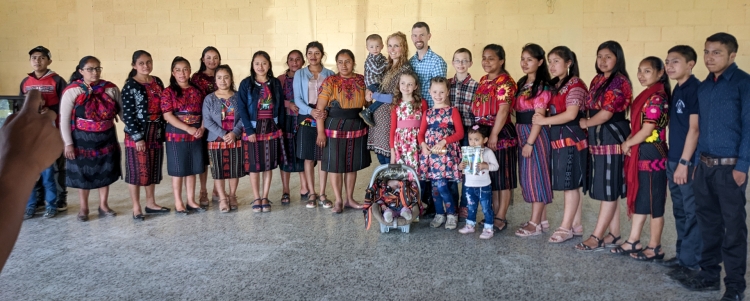 …visit families in their homes to care for physical and spiritual needs;
…serve alongside a local Bible institute to equip nationals as leaders;
We serve alongside the Guatemalan ministry of ASELSI (Bible training and medical care) to teach and train local leaders. One of the interns that Michael trained there was trained up to step into the role of the director of communications allowing Michael to continue serving and teaching as our ministry expands.
…lead weekly nieghborhood children's and youth outreaches;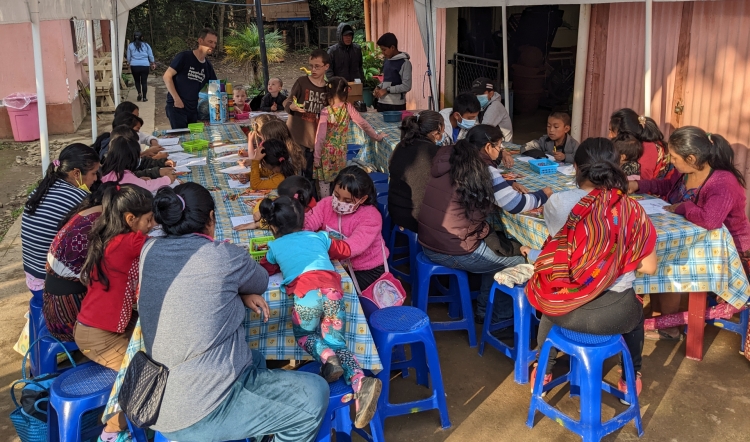 In our Little Disciples (kids) and DiscipleTech (youth) ministries we saw many respond to accept Christ and we continue teaching them Bible principles they can build into their lives.
…equip, encourage and train 125 school teachers;

Through 4 special luncheons and 2 workshops we helped encourage and equip local teachers from public and private schools while encouraging them to follow Christ and providing them access to Bible-based curriculum for teaching values–a requirement of the national curriculum.
…provide 15,000 downloads of digital Bible adventure ministry resources;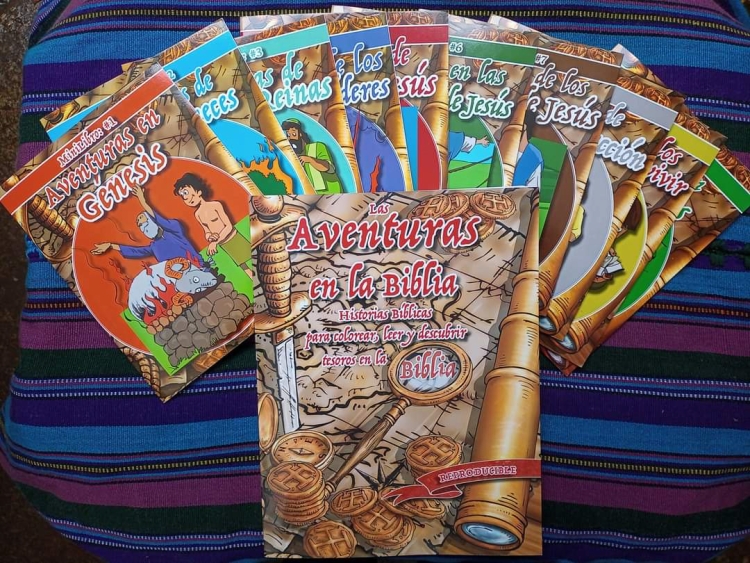 Our online reach now extends to more than 30 countries where our Bible resources have been downloaded to equip ministries, churches and families to teach God's stories.
…minister to hundreds more people through speaking events
and worship leading in churches, schools, and ministries;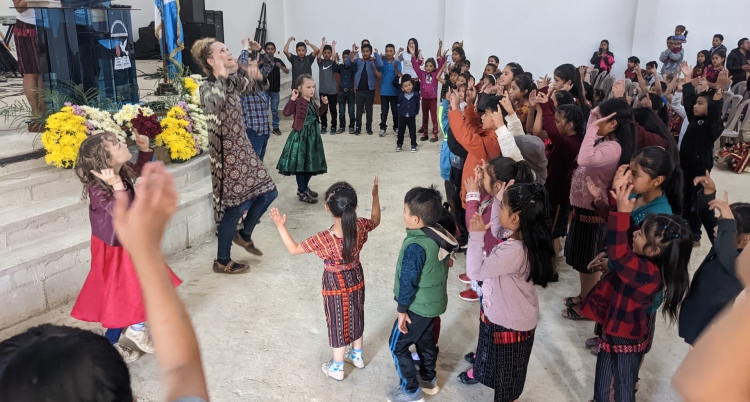 …teach Bible courses through online and in-person classes for 24 adult students; and
…build 1,015 feet of security wall.
This wall surrounds the new ministry site where we have already begun to hold special ministry activities. We are excited to move ministry over to this site in 2023!
We praise the Lord and thank you for being part of all this and more!
DONATE