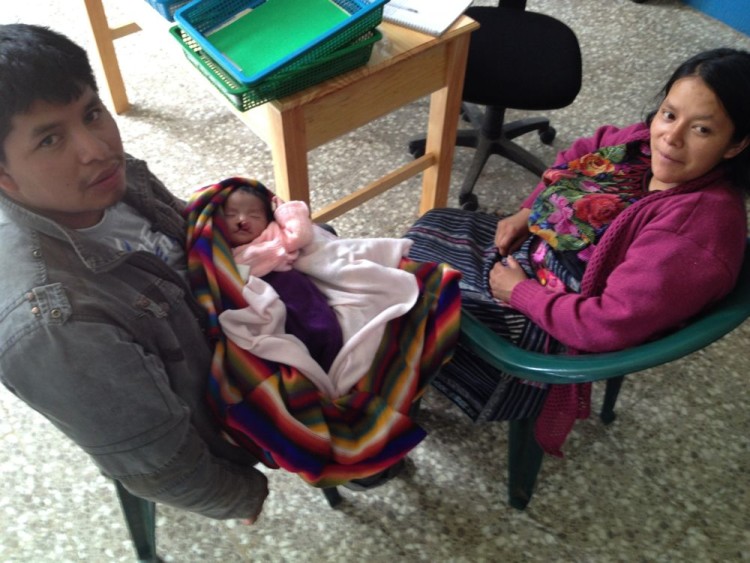 Hilda was brought into the ASELSI clinic as a 23-day-old baby.
Hilda has a cleft lip and palate. As I got to asking Hilda's parents questions, I was very surprised to find out that they have another daughter who also had a cleft lip and palate. They told me that she was in the ASELSI milk program for about 4 years and has had both surgeries and now is a healthy 6 year old.
I asked if they had any other children and they said no, just their 2 daughters. When I asked about prenatal care they told me that Manuela never took prenatal vitamins with her first daughter and that she started taking them around 5 months of pregnancy with her second daughter when she came to ASELSI and was put into our pregnancy program where we give free vitamins, do basic blood tests, and do free ultrasounds for woman who are pregnant. With both of their daughters, they were not aware of their birth defects until after they were born.
Hilda has not yet been admitted into the ASELSI milk program because she weighs 5 pounds 4 ounces, which is normal for a Guatemalan baby of her age. But what we did is we gave the mother a hand breast pump so that she can extract her milk and have her baby continue to breast feed as well as use a special bottle specifically made for a baby with a cleft lip and palate. We taught the mother how to use the breast pump and we were able to see that she had a good milk supply. We encourage her to pump often so that her body will produce more milk. We explained to her the importance of breast milk and that we did not want to give her baby formula if she could keep up a good weight with only being fed breast milk.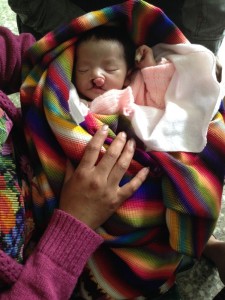 Hilda has an appointment with us at ASELSI in one month from when we saw her so that we can weigh her and evaluate whether or not she needs to be put in the program. We are hoping that the breast pump and special bottle will be enough to keep Hilda at a healthy weight and gaining well so that we can send her soon to get her cleft lip and then later on her cleft palate surgery like we did for her big sister.
Their first daughter was born at home with a midwife and their second daughter was born at the public health center. Manuela has suffered from many miscarriages and this couple is very happy that little Hilda was not another loss to their already hurting family.
It was fun for me to talk to this sweet, young couple. I felt very privileged to be a small part in helping show the love of Christ to them. We were able to encourage, educate and pray for this family before they left with their precious little one.
~ Chrisi