A Swing and …oops…a Hit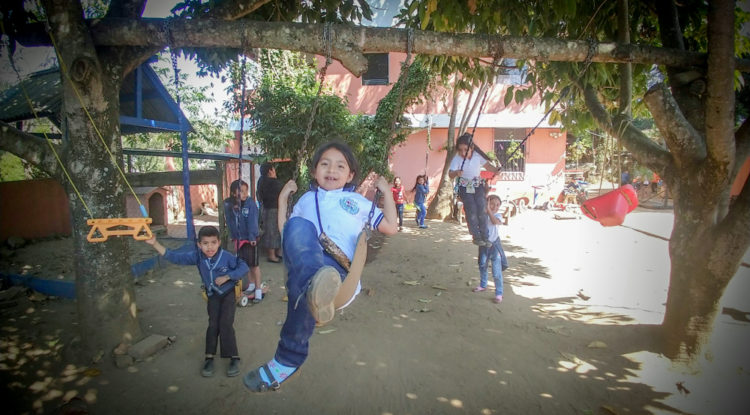 At the end of last year we had a request from a local school. They asked if they can come use our yard, swings, and play area for the elementary school kids during their morning break. For the past four years we've had a good relationship with them and we've even been invited to share the Gospel in this public school. so we said, "yes".
This week, one of the little preschool boys, named Emerson, was excited about getting on an empty swing. As he ran to the swing, he didn't see another child was in mid swing. They collided and Emerson was knocked over gashing his head.
After his mother arrived, we took Emerson, his mother, and teacher to the health center where he received five stitches to his scalp.
Thankfully, we are in good relationship with Emerson's family and they stopped by in the afternoon to show us his stitches. He's doing well.
Please pray for a quick healing for Emerson and continued opportunities to connect with the local school and reach children with Christ!