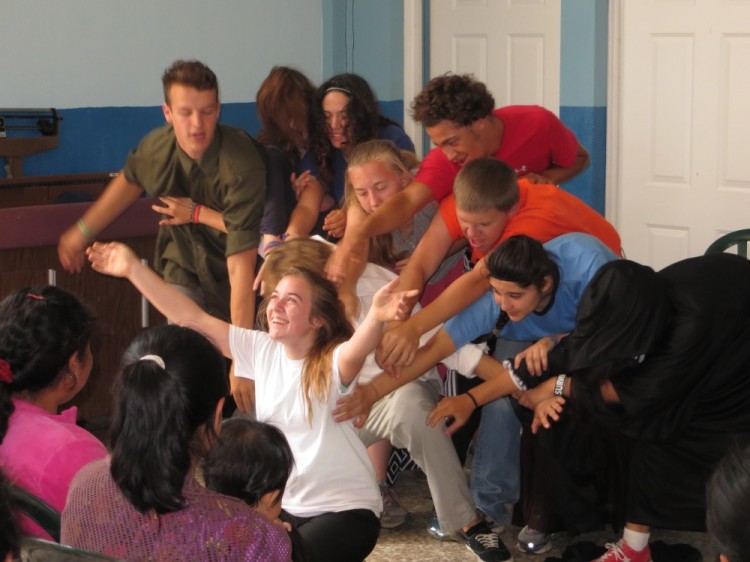 A team of high school students from Resurrection Life Church in Grandville, Michigan,  visited us in June and helped us with several outreaches and projects along with a team from a local church in the village of Chicua Primero.
This church, led by a young pastor is growing rapidly as Pastor Carlos and his team of local leaders are taking the principles of God's Word outside the walls of the church and reaching out to others in practical ways as well as providing ongoing ministry that reaches children as well as adults.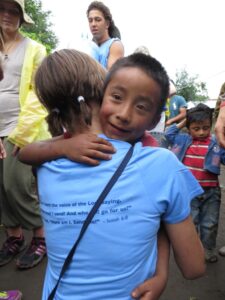 With the guidance of the church leaders, the ResLife Team hosted a soccer tournament with a presentation of the Gospel through a drama and testimonies. They also worked on several roofing projects and a children's program packed with kids and curious parents. This was a great outreach to area children and parents who came to see what was happening too.
As we minister through a variety of outreaches with teams we try to connect with local churches so that the teams are able to compliment the ongoing ministry of local pastors and encourage them to carry on the vision that God gave them.
During these outreaches, home visits, projects and more; many seeds of the Gospel were planted in hearts and church leaders were encouraged to carry on as they minister to the hundreds of family who live in the village of Chicua Primero outside of Chichicastenango where we are based.