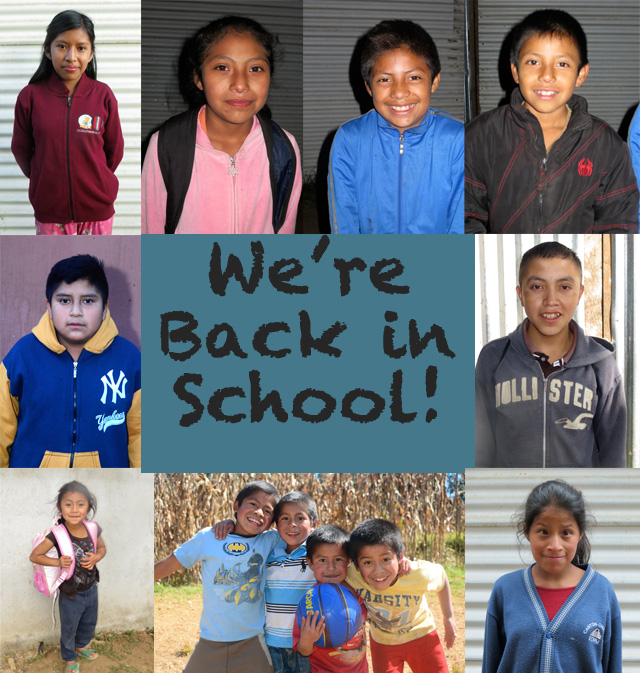 These kids and (about a dozen others) are back in school thanks to scholarship funds that were provided by a group of kids and adults who rode their bikes at a Ride for Refuge* event in West Michigan.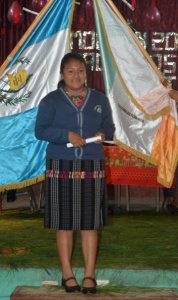 Some families needed help with the cost of school supplies to outfit their children for the school year, others had fallen on hard times and didn't see how their child would attend school this year because of the financial expense. Others, like Carolina's family, had never expected their daughter to keep passing her grade level each year. They planned for her to stop when she didn't pass a grade, but that never happened and this young scholar has a desire to learn.
Last year, 12-year-old Carolina (at right) graduated from sixth grade. Through the scholarship we were able to send Carolina to school this year as she started 7th grade in middle school. This is a pretty big deal since Carolina's own mother has has never been past 2nd grade.  Like Carolina these other scholarship kids are back in school this year. We provided scholarships to more than 25 children in 11 different schools from four different communities. The kids class levels range from Kindergarten to 7th grade.
Many of these children have absentee or un-involved fathers that leave the moms struggling to keep their family fed and with a roof over their heads so school is not always a priority. By helping these families with a scholarship, these kids get a chance to get an education that is vital for having a better opportunity at life here in Guatemala.
As part of this scholarship we ask these students to come meet with us, so we can build relationship with them, encourage them in their walk with Christ, check up on grades, and help teach them more about Christ.
Thank you for helping make this program possible.
*Some of the Ride For Refuge funds also went to help build a kitchen for a Bible teaching and feeding program for poor children that a church in our community does every Friday.