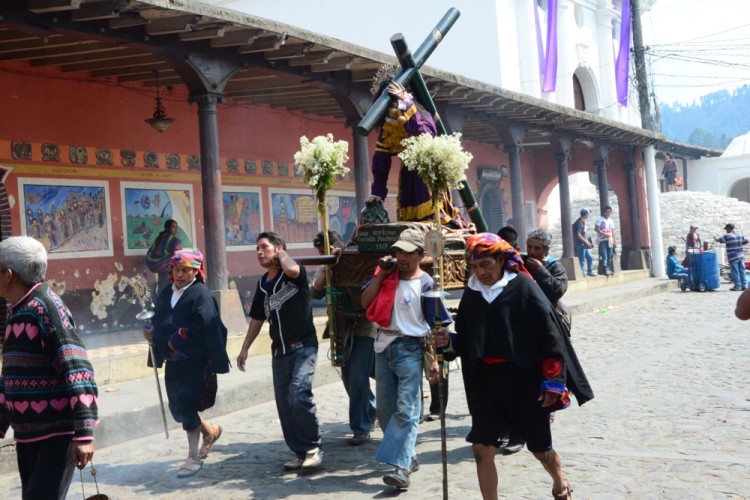 Not everyone understands why we celebrate this week.
In Guatemala we don't see a lot of Easter Eggs or Bunnies, but we do see a lot of parades with idols being carried through the streets because people think that that is the way to have your sins forgiven. It was strange to see at first but, if I didn't know the truth, we'd be glad to have a way to get rid of our sins too. But we do know the truth– that Jesus died for our sins and that His grace is a free gift. That's why we celebrate.
Just this week, we asked our Bible study kids why this is called "Semana Santa" (Holy Week). The answers we got were, "Because there is special bread we get this week!" "It's Jesus' Birthday." and "Jesus Died on the Cross." So we explained why we celebrate Holy Week.
As we reach out to the families, children and individuals of Chichicastenango, we find that this time of year there is an open door to sharing the Gospel because not everyone understands why we celebrate this week.
As we celebrate Christ's death, burial and resurrection, please pray for open hearts to the Gospel here in Guatemala.