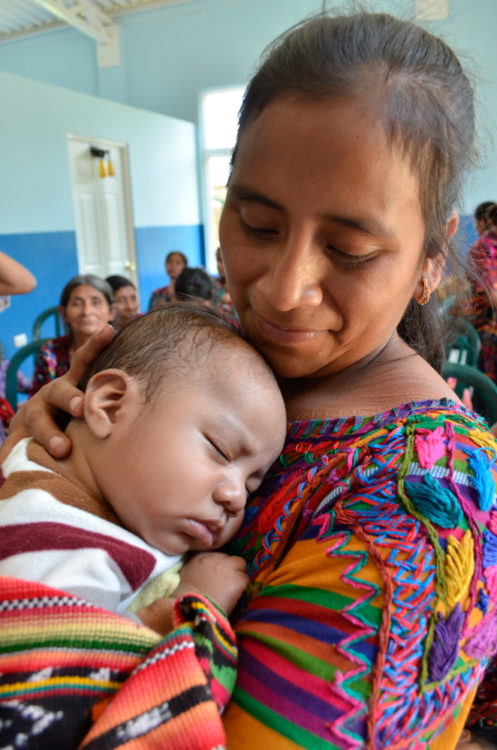 Jose Manuel had a tough start at life.
When he was born, Jose's mother was sick. She had very high blood pressure and went into a coma during his birth. That was four months ago and she still is not awake.
With no mother able to feed him, Jose's aunt stepped in to help out with this precious little one and make sure he gets the care he needs.
Jose's aunt brings him to ASELSI's milk program where she gets formula that she can feed him until he's big enough to eat solid foods.
With help from her family Jose's aunt scrapes together enough money to buy some extra milk for him and this little guy is growing!
Jose came to ASELSI in weighing only 6.8 pounds but in four months he's more than doubled his weight to 14.5 pounds.
Jose is one more baby who is overcoming the odds of high infant mortality in Guatemala thanks to the milk and care they find at ASELSI.
Please pray for Jose Manuel and the 80+ other babies like him who receive care and nutrition at the ASELSI medical clinic.
---
Michael & Chrisi Shead, missionaries with Reach World Mission, serve with the Guatemalan ministry of ASELSI which includes a Bible training center, medical clinic (including the milk program mentioned above) and outreaches.
Save
Save