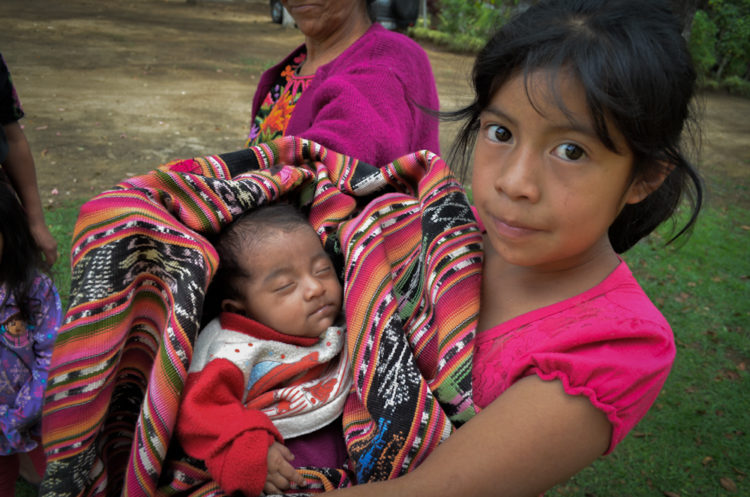 Azuceny Graciela is four months old.
She came to the milk program at ASELSI — the ministry we work with here in Guatemala — 4 months ago still weighing only 6 pounds.
When Azuceny was born, the doctors did a C-section but found that baby Azuceny's mother had cancerous tumors in her stomach. Things were to far advanced and she died 15 days after giving birth to her daughter.
In his grief, Azuceny's father abandoned his daughter and says he wants nothing to do with her.
Now her aunt, Manuela (a single 35 year old) is raising her and her 8 year old sister, Irma (in pink shirt) helps as much as she can.
The Milk Program at ASELSI is providing the regular 2 cans of formula each month but that's not enough for Azuceny since her aunt isn't able to purchase the additional formula needed. So she's been receiving watered down formula to make it last to the end of each month. Now ASELSI is helping by providing an extra can of formula to help Azuceny grow. Since last month Azuceny gained an entire pound! She's now at 9 pounds and growing!
Please pray for Azuceny and other babies like her who are in desperate need for nutrition so they can grow and thrive in the middle of very hard situations.
—————————————–
Your prayers and financial gifts help us continue reaching out to people like Azuceny and her family as we live and minister here in the highlands of Guatemala.
Give Here