Michael and I are doing great here in Guatemala! We love the people and are so excited about the doors God is opening for us to share the Gospel!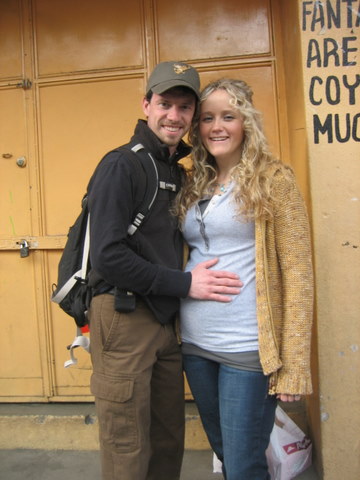 Today, when walking around looking for a bookstore, a Guatemalan man heard us speaking English and saw the map in Michael's hand and probably the confused look on our faces. He asked us if we needed help. We asked him if he knew where the bookstore was and he headed us in the right direction. We complimented him on his wonderful English and he told us that he was an English teacher here. He said he has a dream to help native women and children come out of poverty here by helping them export their handmade goods.
As we talked, we realized that we weren't the only ones looking for directions. He said he had been exploring different beliefs and that he liked Jesus and Buddha. We then got to share the Gospel of Jesus with him and the importance of having a personal relationship with Christ. We talked with him about how Jesus is the ONLY way to relationship with God. He was very excited to have his sins forgiven and to have a personal relationship with God. We were able to lead him in the sinners prayer and encourage him on the steps to take next.
There on the corner of the street he found true spiritual direction and relationship with Christ. We were excited to not only get directions to the bookstore, but to get to be part of sharing God's directions with others! God has plans even when we seem to be lost on the street!
Our running into this man was surely not a coincidence and we know that God wants to reveal Himself to the people here. This man's name is David. Please pray for him and this exciting new start in his life!