Juan Carlos is one of the boys who started coming to our Bible study about eight years ago.
Despite the challenges he faced during his childhood, we saw something in Juan Carlos that showed he was an overcomer. We were right.
As we got to know Carlos we found out he had been badly burned as a small child in a kitchen accident and he wasn't expected to live. He was sent home from the hospital but the prayers of his mother and God's healing touch saw him through.
He grew into a young man with a desire to continue studying, but he was on his own when it came to funding his education. His parents didn't have the money to keep him in school any longer.
Through support from people like you, we provided Juan Carlos with the opportunity to continue with high school where he specialized in accounting.

Due to an error in paperwork because his registered name didn't match records, Juan Carlos lost about half a year worth of his studies but he didn't give up. We encouraged him to keep at it and he did. Then the pandemic hit Guatemala and schools moved online. So we loaned Juan Carlos a computer and he would come and sit at our house, connect to his classes online and continue his studies.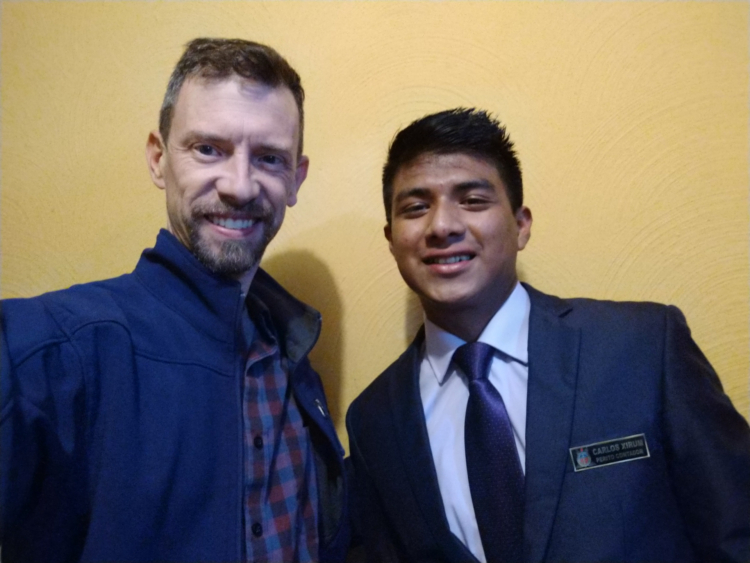 He also helped teach our kids how to read in Spanish.

Overcoming has become part of who Juan Carlos is and now he is graduating from his high school accounting program and has dreams of helping his family.

I spoke with Juan Carlos the other day when he dropped by in his school dress uniform. As we chatted he told me how he has discovered an enjoyment of teaching and hopes to use his education in accounting to help support his aging parents.

Thanks to the support of people like you, Juan Carlos is one of a select group of students we've been able to help study so that they can continue overcoming and then use their education to help others.
DONATE