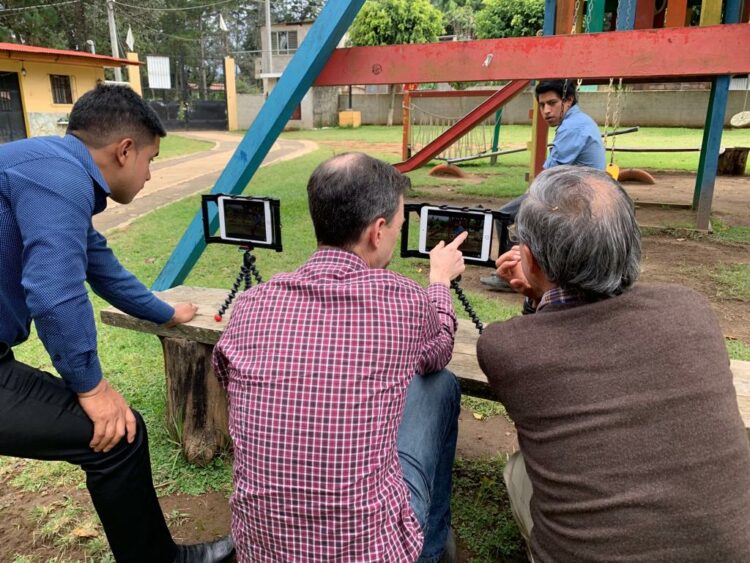 In September, we teamed up with two other ministries to equip local churches and organizations with training that was outside the box and inside a camera.
Michael coordinated the plan for two trainers — one from Ecuador and another from the U.S. They were from I-TEC, a U.S. and Ecuador-based ministries that focus on technical training among indigenous populations around the world.
Using iPad tablets as the camera and editing system for the training, these 10 students learned video camera techniques, how to tell a story using various angles, perspectives, and with interviews or narration. Each team of two students worked together to plan, produce, edit, and distribute quality videos that can help them share the Gospel, announce activities, share testimonies, and keep viewers informed and interested in their church or organization.
"Everyone loves to hear a story," said instructor Henry Cabrera (Ecuador). "Stories are so important to share what God is doing."
This training was focused on preparing the Communications team that Michael regularly works with at ASELSI and local churches to increase their ability to share the stories of what God is doing around them.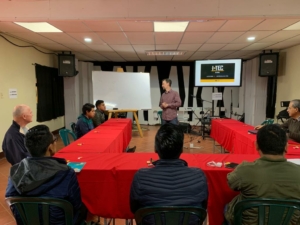 "In the media-hungry world we live in, video is a powerful way to share stories," says Michael. "With this training we hope to continue equipping individuals and the church with the skills to connect others with Christ in new ways."
The training finished with an exhibition of the film projects. (They can be viewed below.)
At the conclusion of the training, teams left equipped not with only information and experience, but with the tools (an iPad mini, software, stabilizer, tripod, battery, and microphone) to continue video productions in the future.
Shead said that this was not just a one-time training but the start of something more.
"Our hope is that those who were trained will use what they learned and also train others in their church or organization to tell more stories and connect more people with what God is doing around them," he said.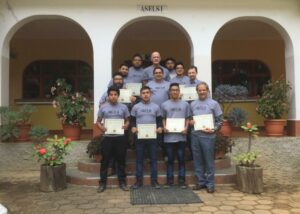 The students involved in the training represented at least six different churches and four ministries or outreaches
Besides digital storytelling, I-TEC also provides training all over the world in areas of medical, dental, and eye care as well as engine repair, agriculture, and aviation.