At the ASELSI Milk Program, Chrisi works with many very malnourished babies and children every week. At the clinic, we help provide these young ones with formula or milk, vitamin fortified health drinks, cereals and a months supply of vitamins. We measure and weigh these children every month as well as assess them for any sicknesses or family needs that they may have.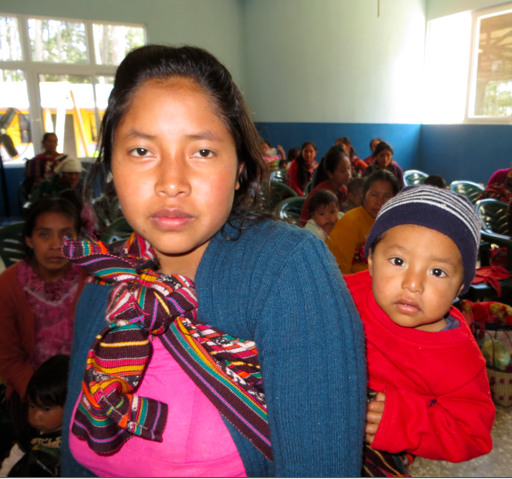 We work hard to educate the mothers in food and bottle sanitation, food preparation, and how much and how often their children should be eating every day. We also do regular "Felt Board" Bible teachings so that these mothers, many whom have never been to school and cannot read or write, can know God's word. We also want to empower these moms through these stories, to pass them on to their children. We love getting to pray with these mothers and encourage them on their walk with the Lord.
One or our milk program children is Mauricio Gregorio Dominguez Macario. Mauricio will be turning two years old in less than two weeks and only weighs 17 pounds. This means that Mauricio weighs less than our 7 month old daughter, Jubilee. He has only been in the ASELSI Milk Program for four months, but we are grateful to see this little one making progress! He is still very malnourished and we prefer to get children like him in our program when they are only months old, but we are so happy that his mother heard about our program and came to us for help!
Through the ASELSI milk program hundreds of children like Mauricio have been and are being helped to get nutritional boost as they start life in difficult situations.