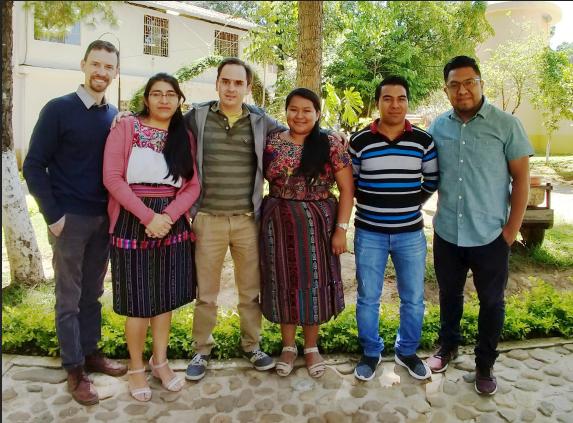 For months, we've been training a group of Guatemalans to think about missions as something they can do themselves…and to start doing it.
In November Michael will be traveling with a team of six Guatemalans on a mission trip to Cuba (Pictured above is the team minus one). Plans for Cuba include teaching at a Bible Conference focused on God's Word and the family and celebrating a graduation for students who finished a two-year course in a Bible Extension Center there. The team will also be leading and training a children's ministry, visiting about 15 homes with a local pastor to pray for families and teaching a new group of Bible School students.
For many of the team, this is the first time to go on a mission trip outside of Guatemala.
We are excited to see these Bible School students take a step toward sharing the Gospel beyond their own communities and into the nations.
This outreach trip to Cuba is part of a long-term strategy to prepare Guatemalans to go beyond their own communities and into the nations. Our hope is to see Guatemalan believers who have a strong foundation built on the Word of God who will go to nations that are closed to traditional missionaries but are open to those with a Guatemalan passport including the 10/40 Window where so many still need to hear about Christ.
Please pray for Michael and the team as they finalize preparations and for those in Cuba who they will be teaching and sharing with.We are trying to raise $1000 to help make this ministry trip possible. If you'd like to help, please consider a financial gift by clicking the button below.