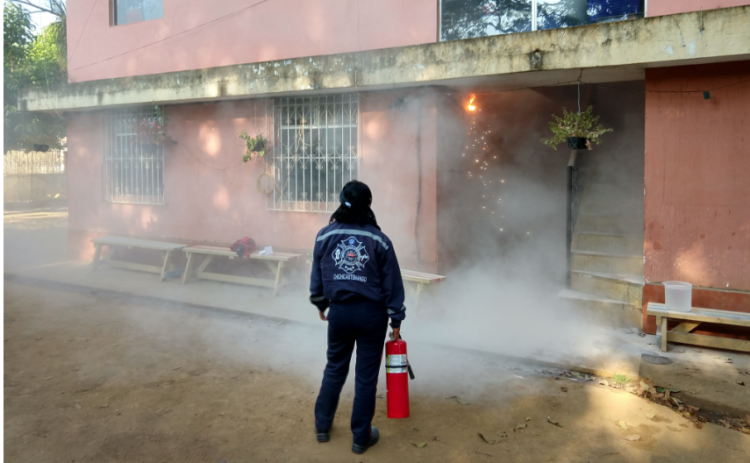 Smelling smoke in our neighborhood isn't that unusual. Seeing the side of our rented house sparking and flaming, thankfully, is NOT normal.
Recently on a Sunday morning some of the electrical lines on the side of our house shorted and caused a small fire. The firefighters came and put out the fire and cut the electricity to the house. It was pretty exciting for the kids!
We are grateful that the fire didn't happen when we were gone or during the night when it could have been much worse. The only damage was to the wires and we praise God for his protection.
Thanks to some friends, we borrowed a generator until an electrician was able to come and repair and reconnect the cables. Thank you to those who pray for our safety. We see God's hand of protection over us even in this case of a fire!
Please pray for our kids to have their confidence in God's protection since this has led to some fear about electricity.