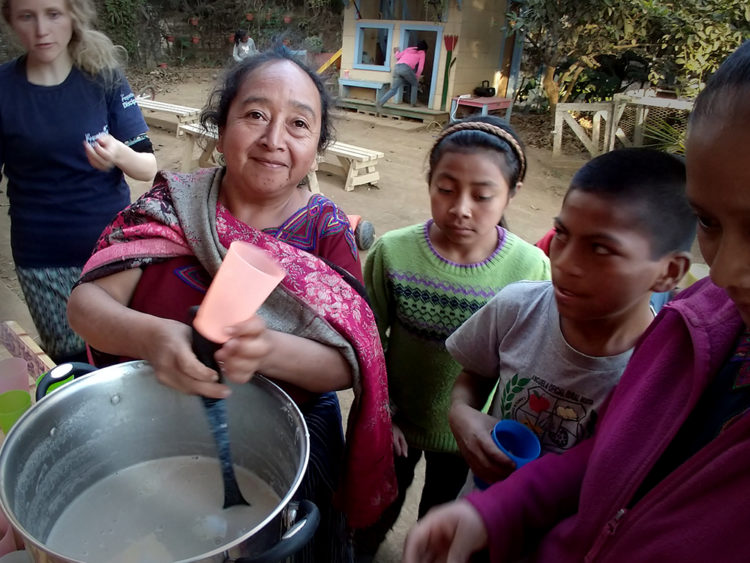 Juana is "pilas" as they would say in Guatemala. She's a smart go-getter and she has to be.
Sixteen years ago this mother of 6 gave birth to a new set of twin girls, and the time for excitement over the twins turned to confusion.
Just 16 days after their birth, her husband said Juana was having two many babies…and he left her for another woman, abandoning his family.
It was hard, but Juana didn't give up.
She found a job and worked while her twins slept in a tub that she slid beneath a table as she washed dishes for a family. Her work didn't earn any money, but the family paid her with the meals she needed to feed her children.
Eventually she got a job with a local school preparing meals and snacks. On weekends she worked at a local children's home.
The children's home let her go after other employees complained about her. Even though she begged them to let her keep her weekend job. They said she had to go.
Still she kept going.
We met Juana's twin girls several years ago and attended their graduations at the local elementary school near our home.
These twins were growing up and now they were starting middle school.
Juana said she has two hopes for her daughters. One that they will follow Jesus and the other that they will be able to get good jobs when they grow up.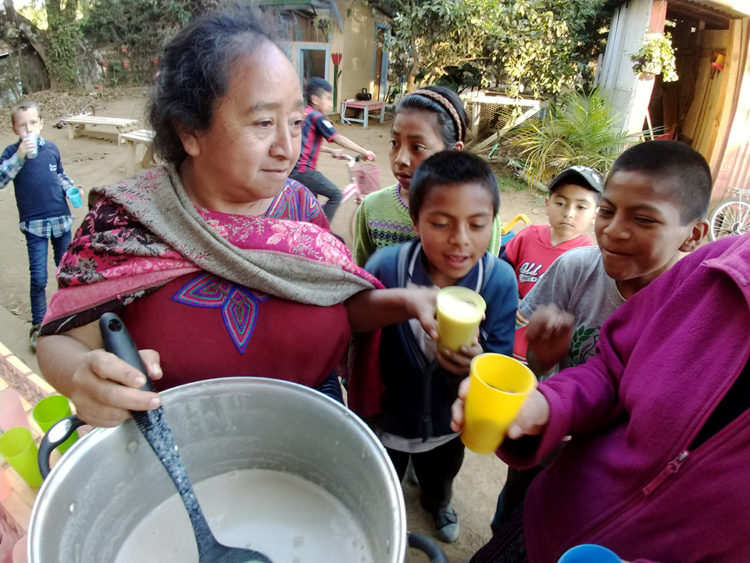 In 2017, Juana came to us with asking for help to send her daughters to school. She just couldn't cover the cost as they both want to study to be teachers.
We worked out a way to help her by asking her to come to our Wednesday afternoon Bible studies to help with clean up and setup. She was free in the afternoons so this worked out really well.
We feel blessed to have the help of this tough, little, lady whom Michael calls "Doña (Mrs.) Juana" out of respect for this woman and her faithful care for her family.
——
We have several families that we help go to school with scholarships or help with school supplies. We try to involve these families in projects or the Bible Study here so we get to know them and understand their unique situations. We see that God opens doors to deeper relationships with these families as we work side-by-side with them and we bring Christ into these conversations.
Want to help us continue reaching out to and helping families like Juana? Consider helping support us by with a monthly donation!