After nine months of closure due to the COVID-19 pandemic, the Little Disciples Bible study has re-opened!
We are glad to see many of those children who were here before returning and new students joining us as well.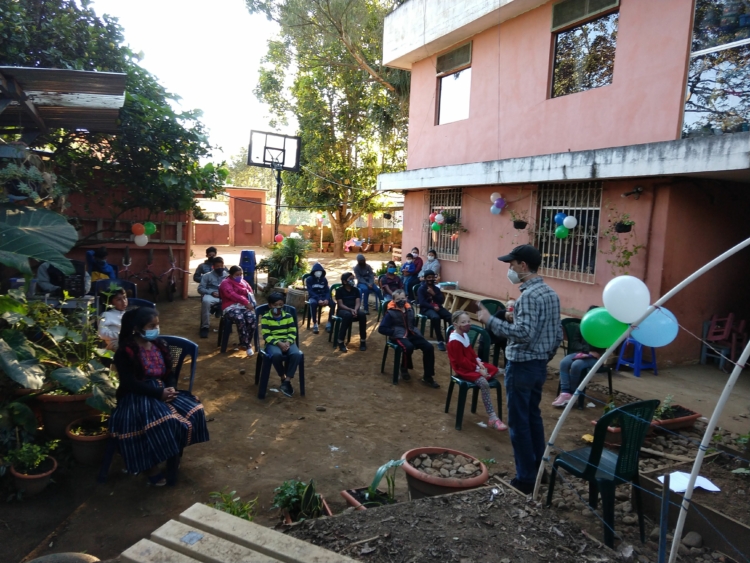 Back in mid-March, businesses, ministries and schools were forced to close across Guatemala as the nation went into a state of emergency that included curfews with threat of arrest for those who ventured out.
In late November, Michael met with the local authorities who oversee the neighborhood of Chujupen and received permission to re-open the Little Disciples activities with limitations.
We painted circles on the ground as guides to follow new social distancing rules established temperature checks and a hand sanitizing station.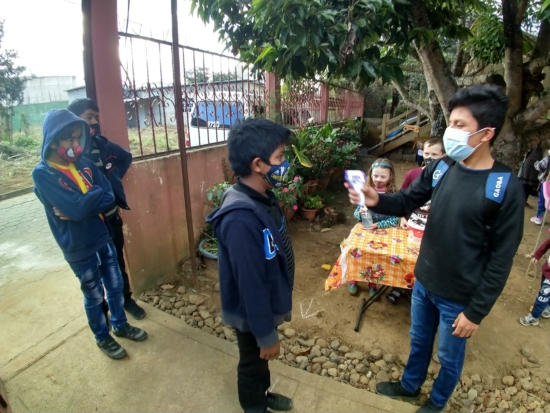 After a trial run with a small group, we opened the Bible study on Dec. 23 with about 24 people. Even with the time limited to one hour, we included some praise songs, a game, and a teaching about why Jesus came, prayer, a short craft and a snack.
As the kids left, we gave a bag of food to each family and each child received a new Bible story coloring book and crayons.
During the 9 month pause we stayed in touch with several families, visiting or delivering food supplies to them, but we're excited to once again be able to connect with these children on a weekly basis.
Please pray for these students as we start 2021 with ongoing efforts to disciple and develop this generation of young Christ followers.
DONATE