It was a drizzly afternoon on the day of our Christmas Party, and we weren't sure how many people would show up, while we put up a tarp to cover the seating area. We had no need to be concerned about people showing up…
As the start time of 4 p.m. drew near, the skies cleared up and the the seats quickly filled as kids, their families and others filed through the door to have their temperatures checked and a squirt of hand gel.
We kicked things off with some praise songs with Chrisi, Hudson, Jubilee, and Aela leading the actions. Then our favorite clown got the crowd's attention and passed off the microphone to Michael for the nativity story. As Chrisi shared the Gospel and our need for salvation, many responded with their hands raised to accept Christ!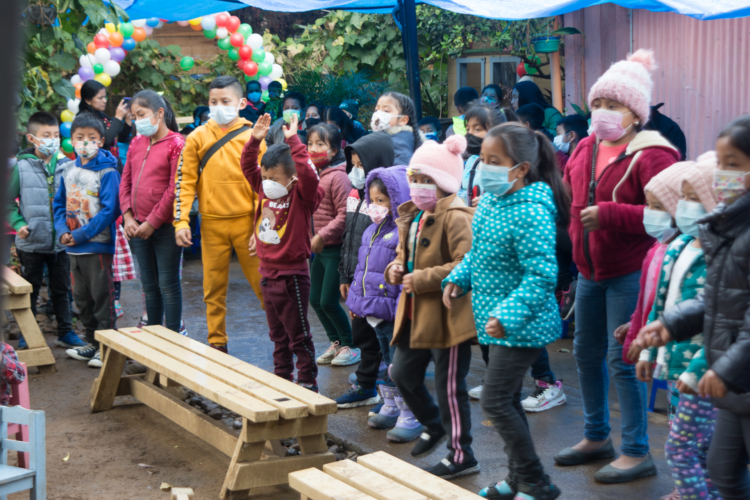 The evening concluded with praise songs and dances, more from the clown, a piñata and the traditional Christmas meal of hot tamales…until we had given out all 120 tamales we had.
Seeing the many faces in the crowd reminded us that, as we minister to children in our weekly Bible study, we continue to see God open doors to minister to families in our neighborhood and community.
Many of these families who came are in need physically, emotionally or spiritually: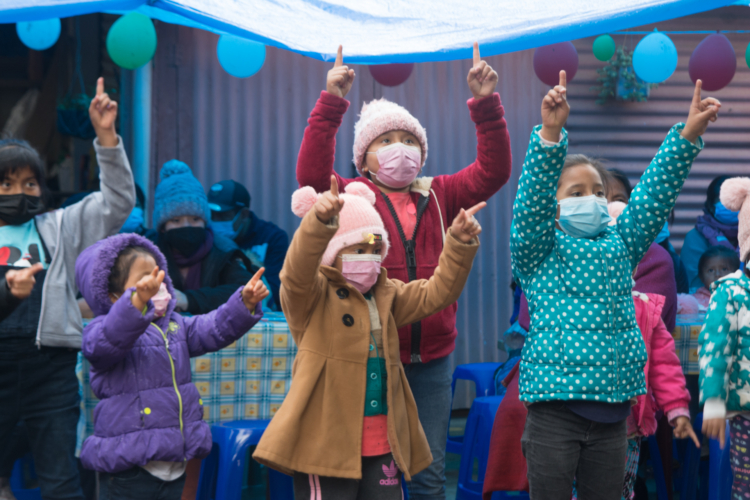 There's the young mom, who's husband recently abandoned her and their son. Two days after the party, she wrote to use us with a picture of her son coloring the book we gave out about the life of Jesus.
There's the family whose father has struggled with drinking, but he's overcoming!
There's the poor family who often come to sell us wood kindling and handicrafts so they can help make ends meet.
There are the kids who recently had to move because the house they've been renting for years sold to a new owner and they now live in a different neighborhood, but they came back to be at the Christmas party with us.
There's the community leader who came with his family for the first time to see what we are doing.
There's the boy whose father left him and his mother and moved to the U.S. with no promise to return.
All of these and more listened to the truth, many joined in on the songs and together we reminded them about the love of God and His gift of Christ for them.
Thank you to all who have helped make this year possible as we continue reaching out to our neighbors, discipling leaders and equipping ministries to help more follow Christ.
DONATE