It was a "sticky" Christmas Party this year at the Little Disciples Bible Study.
Kids started showing up at 2 p.m. — some to play in the yard and others to help make Christmas cookies and practice their part in the Christmas drama.
By 4 p.m. things were in full swing and we kicked off with a rousing game of Balloon Stomp.
Chrisi led the crowd in exciting praise songs complete with get-your-heart-pumping actions.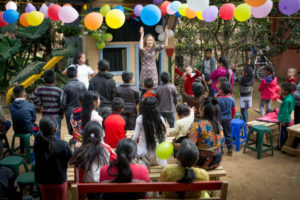 Michael narrated the Christmas story while the little disciples acted it out complete with Mary, Joseph, Cesar Augustus, the innkeeper, the angels, and shepherds.
We followed up with the Gospel message and several children responded to accept Christ.
After a puppet play about the Nativity, we made a colorful silhouette nativity scene with Chinese paper and glue.
By this time the crowd had grown to 75 with kids parents, and curious neighbors. We served the traditional meal of Christmas tamales and added in the fresh Christmas cookies.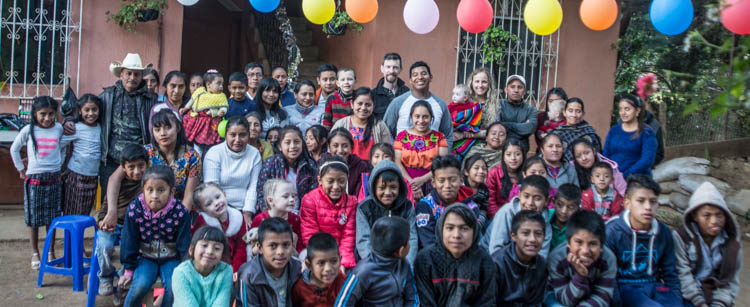 At the Little Disciples Bible Study our goal is to disciple these children and their families in God's Word while making the learning experience fun and "sticky".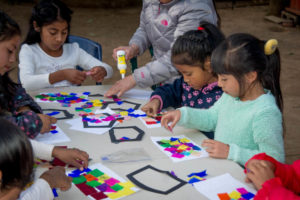 Yes, we use glue for the handicrafts, but that's not the kind of sticky we're really after. We want the Word of God to "stick" in their hearts where we know it will grow and produce good fruit in their lives.
Please pray for us and the Little Disciples we're raising up in Guatemala to keep sticking God's Word in hearts and develop followers of Jesus!