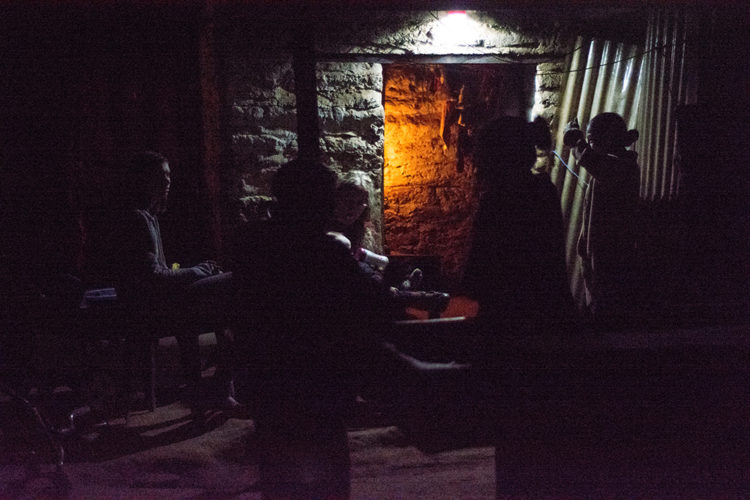 It was just getting dark as we left our yard with our four kids in tow. We walked about five blocks chatting with each other as Leslie guided us off the main road down a dusty two-track and then through a narrow pathway that led to the adobe and wood structures she calls home.
As we arrived, it was dark…really dark. The house was lit by only a tiny flame from a stick of a candle perched on a small shelf above an old mattress.
This is where Leslie and her family live.
Leslie is about 10 years old. She comes regularly to our weekly Bible study. She is a happy girl with a shy smile. She enjoys crafts and helping out with puppets or swinging on the rope swing in our yard. She's part of a gaggle of girls who play together and screech as only pre-teen girls can when a boy tries to chase them into a game of tag.
We've known Leslie for a while, but we didn't really know what life is like for her until we visited her home.
It had taken us two weeks of asking to convince Leslie to show us where her house is, but she finally led us to her home.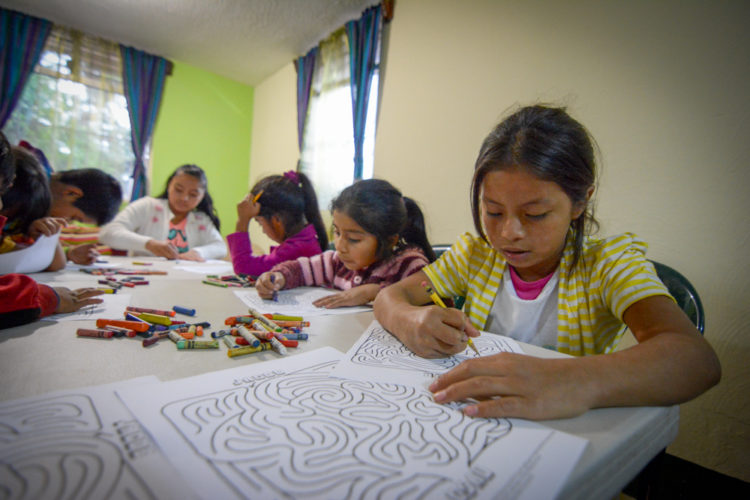 As we stood outside the house, Leslie's mom, grandmother, and an aunt along with two younger cousins greeted us. They ushered us into a few seats they set out for us as they told us their stories.
Her aunt has bad headaches and can't work. Her mom has a job helping clean a house but the money isn't enough to feed everyone. Her grandmother keeps the home. Her parents separated when Leslie was little. The difficulties faced by this family are daunting.
This tight band of women rely on the little money Leslie's mom makes and the charity of friends who drop by with food items to share. They have no running water or electricity at their home. They only have each other, their faith in Jesus Christ, and the ground upon which their homes are built.
We had brought a solar chargeable lantern with us. So, Michael hung that up to shed light on the conversation. It lit up the porch and one of the women kept mentioning how much she liked our lantern.
Chatting with them made us realize that connecting with the kids at the Bible study in our yard isn't enough. We need to connect with them and get to know their families in their own home setting too.
There in Leslie's yard, we learned about the real situation these women face every day. We delivered food to help the family, and prayed with them–especially the aunt with her debilitating headaches. To help this family and let them know we care about their situation, we gave them a Bible, a large bag of food, and two solar lamps to help this family be able to see their world a little better during the dark evenings and cold nights.
By visiting families of the kids in our Bible Study with a packet of food, we are able to connect with their whole family, listen to their stories, understand their physical needs, as well as see, first hand, what their home life is like when they're not in school or at the Bible Study.
Visiting the homes of the neighbor kids and seeing the poverty, candle-lit darkness, lack of running water, and other challenges help us understand more of what life is like for these kids and their families.
We stay in touch with Leslie and check up on how her family is doing. Now we're working to visit the families of all the children who come to the Bible study so we can care for their needs, their hearts and their families more like Christ.
Our hope is that as we connect with these kids and their families, that God will open their hearts to connect more with Him.
We hope that as these kids grow in their understanding of God at the Bible Study, these home visits will show them how Christ isn't just at the Bible study waiting for them to come to Him. Jesus also walks the dim paths and lights up the darkness with His love for each person in their family right in their home here in Guatemala.
---
Would you help us continue reaching out to families and kids like Leslie? Consider a donation to help make this possible.
Give Here
Save