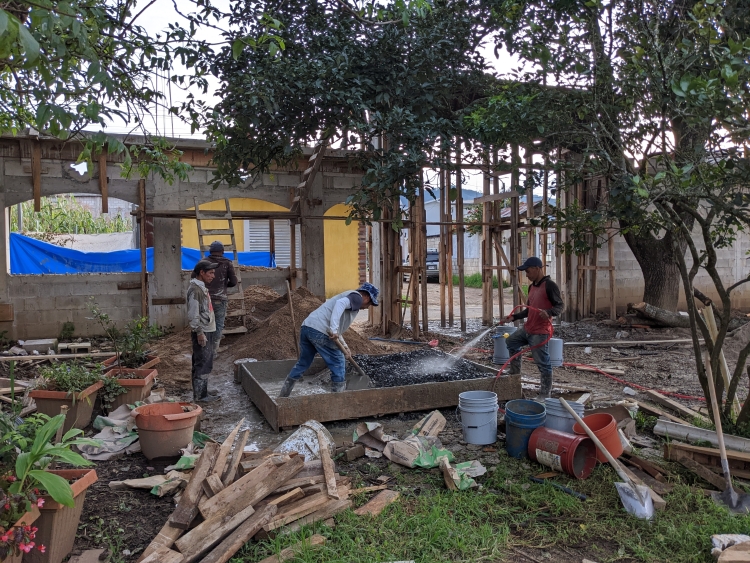 The wall
Construction of the wall around our new property has been slower than expected, but we are nearing completion! The back part (about 645 feet) is complete. The front wall structure is built but still needs detail work (stucco, etc.) and iron gates and security bars to complete the project.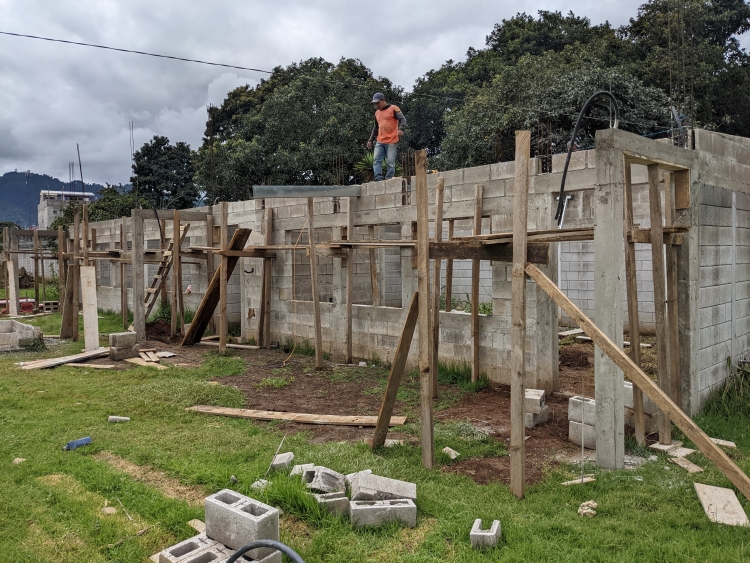 The classroom/workshop
All the walls and posts for the classroom/workshop are up! We expect to have a roof over them next week! There is still much to do (stucco, plumbing, electrical, pouring cement floors, door and windows, flooring, etc.) We're excited to be able to have this useful space ready to use in early 2023.
Please pray for safety for the workers and for wisdom for us as we continue these projects to make this a place where people can grow in Christ.
You can see more about the construction project and our vision for this land here.
Donate for Building Projects