In any ministry there are those who come and go, and there are those who stick around. We've got a few of those sticky ones.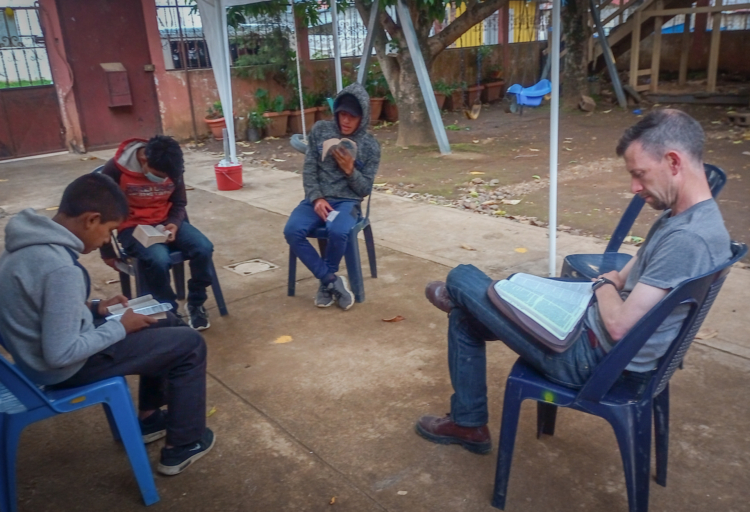 Elvis, Hector and Gustavo are three of the "stick-around" types in our ministry. They lived in our neighborhood for years and attended the small elementary school together a few blocks away from our house. About a year ago brothers, Hector and Gustavo, moved to another community, but they still come back to hang out with us. These three friends play board games, put puzzles together, play soccer, ride bikes and bring their Bibles to our Thursday gathering that we call DiscipleTec.
Together, we study the Bible and then do something mechanical or technical like building a movable model car motor, playing with drones, building a working miniture electric generator, building batteries, experimenting with vinagre and soda, taking apart old machines, etc.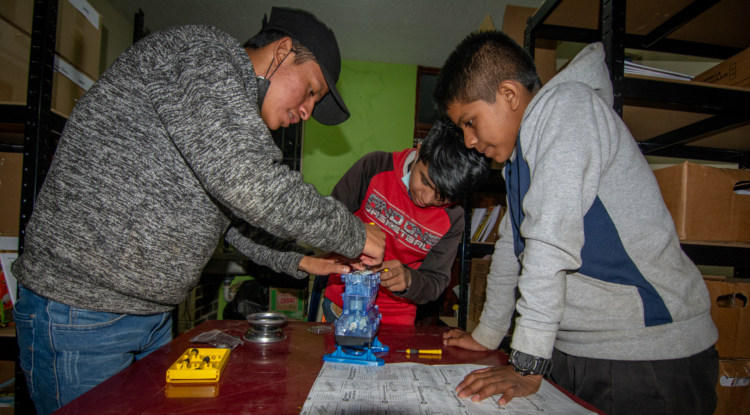 Before the pandemic we started the DiscipleTec group to give these and other young men the opportunity to get their hands into some technical and mechanical projects that develop their minds as well as a time of digging into the Bible to develop their hearts. After a temporary break due to local regulations, we have had them back with us for months now.
It's been exciting to see the change as this small group has gone from mainly silence during the interactive questions to comments from the guys who are stretching themselves and growing.
Michael leads the group, but each of the guys have a bookmark that walks them through the questions using a Discovery Bible Study format. With those bookmarks as a guide each of the guys has taken their turn guiding the group to look at the scriptures and talk about what it means to put it into practice and with whom they can share what they learn outside the group.
Please pray for these guys as we continue working with them to develop their hearts and minds to follow Christ.
If you'd like to help us disciple, develop and equip leaders; please pray for us and consider how you can be part of this!
DONATE