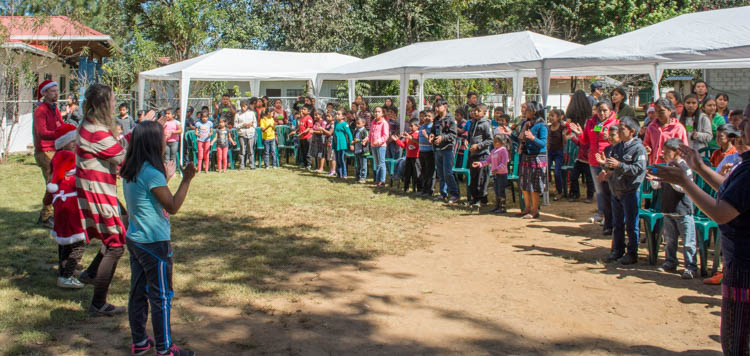 Since 2005, we've been connected with a Guatemalan ministry in one way or another. After moving to Guatemala in 2011, we started serving alongside the ministry of ASELSI. One of the biggest evangelistic events of the year is the annual Christmas Party.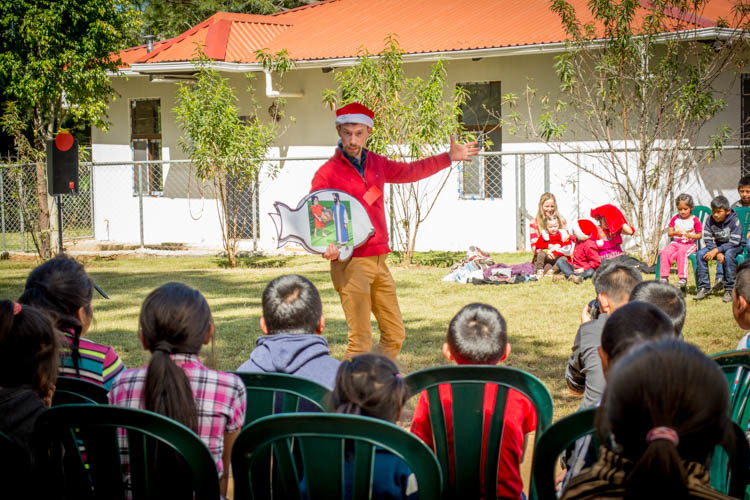 This year, we were invited to lead the children's story time of the event. Together Chrisi and I led the over 450 kids in the motions to songs about thankfulness and praising Jesus.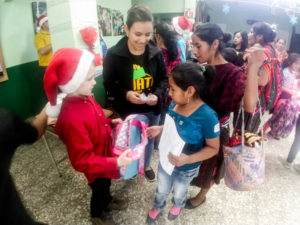 Then I shared the story of the little boy who gave his lunch to Jesus. We tied in the idea of how he gave his food to Jesus and how we have something to give to Jesus. We taught about how God gave His best to us and at Christmas we celebrate the coming of Jesus.
We taught how we too can give our best to Jesus, not just our lunch, but our lives, resources, families, work and all we are!
Many prayed with us as we led them in the prayer of salvation.