Here are some of our DiscipleTec guys who gather at our house on Thursdays to study God's Word together.
These guys have grown up in our weekly Bible study and continue to hang out with us, learn and help with a variety of activities. They often join us for supper and we've been able to build good relationships with their families by talking, visiting, praying or buying from them when they have things to sell like fruit or plants.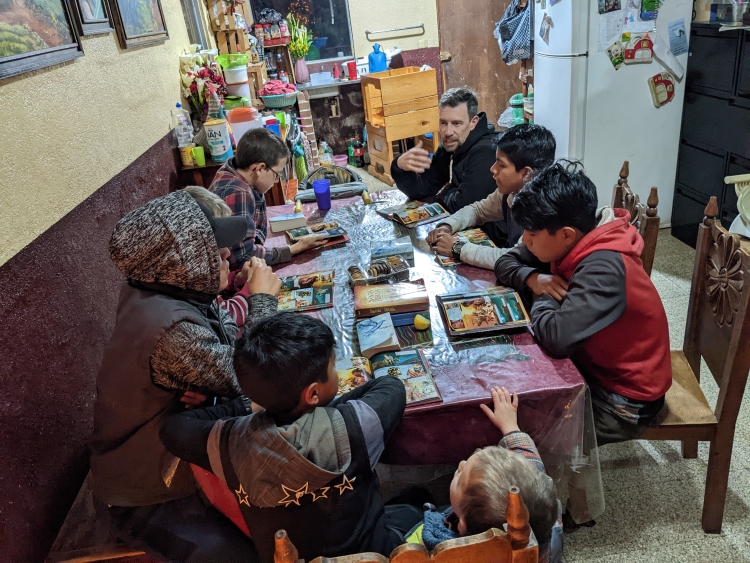 Besides the Thursday study time, they also help us with the "Little Disciples" by helping put together the crafts and other projects.
Our prayer is that these guys will grow spiritually and become young men who seek God with all their hearts even as they make decisions about their future in the areas of work and life.
——————————
Our ministry here in Guatemala is supported with gifts from people like you. If you would like to help us continue reaching Guatemala with Christ, consider supporting us with a financial gift and prayer.
DONATE